Its important to be confident in your brand. Your brand is your ID, a chance to make that important first impression. At Red Chilli Design we create brands that tell a story through visual identity, typography, photography and design. We do this by getting a better understanding of your industry, customers & competitors and making sure you make the right impact.
Every piece of printed corporate marketing literature you use in your business plays a
vital role

in the sales process.
From a lead generating mail-shot and sales leaflet to regular informative newsletters, company brochures and product catalogues – all must be presented to show off your business and the products and services you sell at their best so your customers will want to buy from you.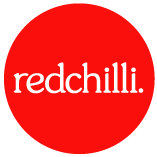 Meet.
Red Chilli Design Ltd
Media House
353 Halliwell Road
Greater Manchester
Bolton
BL1 8DF