The importance of finding a trustworthy Web Design Agency in Bolton Greater Manchester
In today's modern world your business must have a website, but in order to stand out from others, it is essential to have a great website. We don't just mean that it looks better, it must be user friendly too. If a website design is to complicated with too much information and without any concern for the users, it will simply be irritating for the users who will then look elsewhere.
At Red Chilli Design we design websites which are user friendly, have a decent loading time and much more. Our skilled team can deliver a high quality and cost-effective service, making us a "Trustworthy Web Design Agency in Bolton Greater Manchester". We don't just design a website, we craft your business presence on the internet, providing better exposure. During the design of the website we take care of everything which can help your website attract clients and customers.
If you are a looking for a website design for your business, whether it is CMS or Ecommerce, just give us a call on 01204 467 866 or email us at info@redchillidesign.co.uk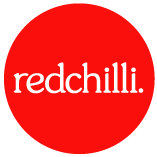 Meet.
Red Chilli Design Ltd
Media House
353 Halliwell Road
Greater Manchester
Bolton
BL1 8DF