An important part of any business is creating a strong brand. This is what helps potential customers recognise and relate to your business, growing trust and ultimately loyal custom. A key part of developing this branding is having an informative and regularly updated blog. Having a blog has a number of advantages such as:
Promoting your Products and Services
Providing content for Social Media
Building trust in your brand
Promoting your Products and Services
Writing blog posts offers a great opportunity for you to explore and explain the range of products and services offered by your company. This has benefits for Search Engine Optimisation as it allows you to fill your post with relevant keywords. It can also be useful in helping your potential customers to understand your company, and feel a stronger connection to the overall brand.
Providing content for Social Media
Another important element of creating a strong brand is promoting conversations around your services. Websites like Facebook and Twitter are great for this, and even let users share your content with their friends. By creating content on your website, you are allowing people to share and comment on your company, while also creating a direct link back to your website where people can find more information and go on to make a purchase.
Building trust in your brand
By regularly posting about the field in which your company is based creates authority that you know what you are talking about and can be trusted. For many people, trust in a brand is one of the key indicators when deciding which company to go with so is important to get right. Showing that you have insight and experience through your blog posts is a great way to develop this trust in your brand.
Take some inspiration from other blogs across the internet
A great starting point when thinking about creating a blog is to look at some existing blogs in a similar field to get some inspiration.
MSS Components create specialist components for the electronics industry and use their blog to post updates on new partnerships and trade show appearances. This is content which is easy to share and showcases their brand values.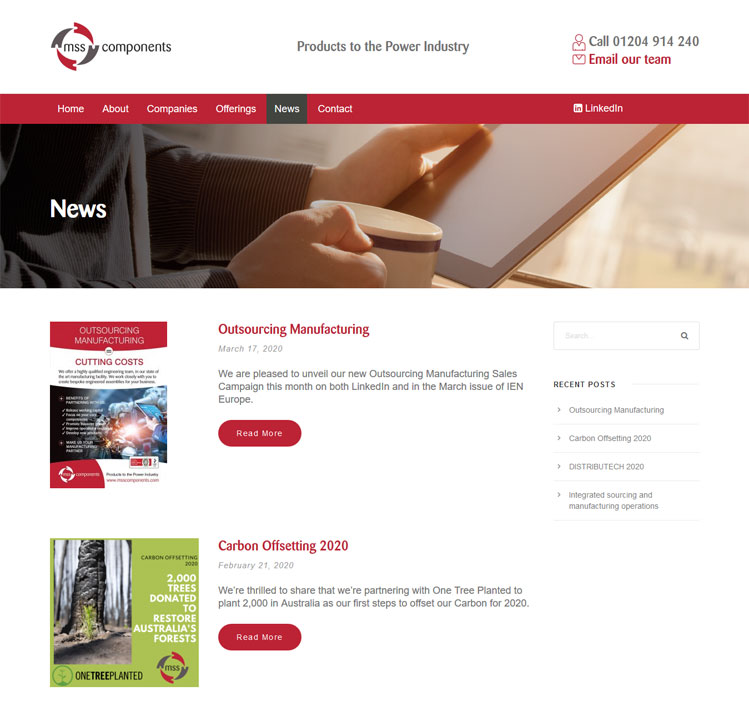 Ainsworth Maguire are experts in PR and Marketing. Their blog contains posts on a variety of different topics both from their own sector and that of their clients. This means it is both engaging to readers while providing SEO benefits from linking back to their client websites. The use of imagery in the posts also adds interest, and again can be picked up by Social Media websites.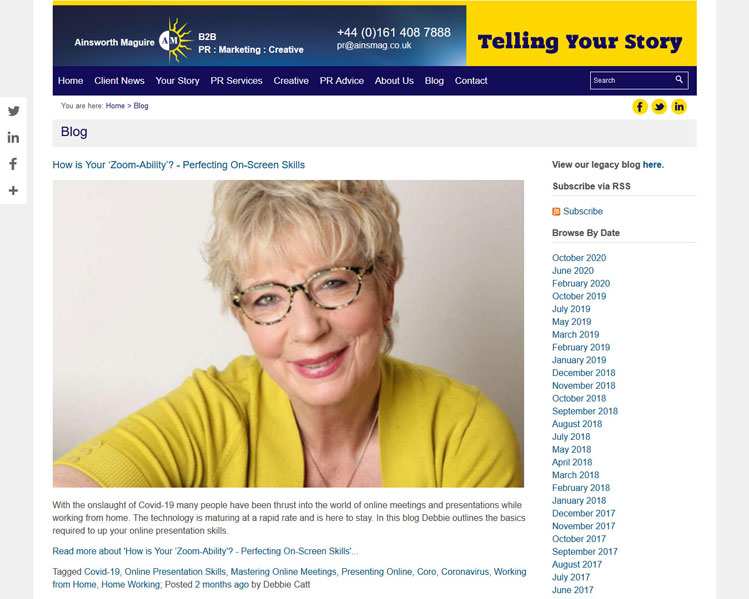 A strong branding and SEO startegy will consist of many components, and creating content through a blog can be particuarly useful for both attracting clients and appearing in the search results. Red Chilli Design are highly experienced in building brands and can help you promote your company both on and offline. Get in touch with our team to get the ball rolling.