In a modern world of digital design, it would be easy to think there is no longer a place for print. Sure, a webpage or e-brochure can put information at the finger tips of many, but what this overlooks is the tangibility you get from having a print document you can hold in your hands. Having something solid to hold on to creates trust in a brand and the people behind it, making them real rather than just a name on a screen. This brand is built up across a range of different materials including brochures, business cards and headed paper.
The increasing precence of digital media has actually worked in the favour of print, making it more unusual and so able to break through some of the noise and create a unique marketing message. Like many things, it follows the cycle of what new becomes old and what was old becomes new again – reinvented to create interest in a brand.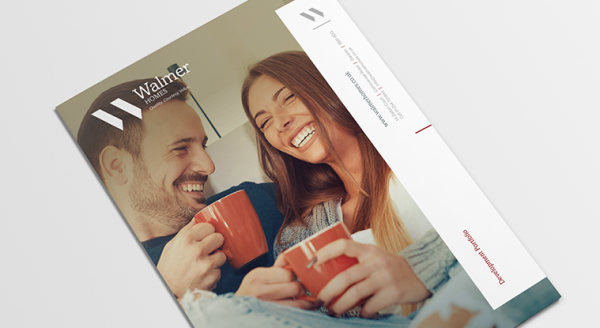 Aswell as creating interest and trust in a brand, print media can also be a great accompaniment to other marketing materials. For instance, Walmer Homes list their properties online, but also have a range of supporting brochures and folders which customers can take along with them to refer to during a viewing and create a more tangible experience than simply looking at a screen.
In this way, Print can be seen as a component in a diverse and cross-platform marketing strategy.
What's funny is that print, once the old-fashioned content marketing staple, can now actually feel unique—a way to break through the digital advertising clutter.
At Red Chilli, we can help your brand stand out from the crowd with a fresh and engaging print campaign. Have a look at our portfolio and give us a call on 01204 467 866 to discuss your next project.