Do your printed brochures, catalogues, newsletters and direct mail pieces work hard enough to grow your profits as well as look spectacular?
Every piece of printed corporate marketing literature you use in your business plays a vital role in the sales process for what you sell. From a lead generating mail-shot and sales leaflet to regular informative newsletters, company brochures and product catalogues – all must be presented to show off your business and the products and services you sell at their best so your customers will want to buy from you.
For all your design for print — brochures, catalogues, newsletters, leaflets, magazines, direct mail; whatever sales and marketing material you need, our graphic design team will always focus on understanding your key objectives so the best solution can be realised. If it is creative graphic design solutions you are after we can draw on our extensive design experience to propose imaginative concepts that can easily be brought to reality.
Whether you need advice on which method best meets your budget or which print process will achieve spectacular results we are here to recommend the right solution to you. If you want the stress taken away for specifying your print job correctly (or you might find dealing with a printer gives you nightmares!) our graphic designers will also manage the print production process for you, when you buy through us.
Choosing the material that is right for you
The choice of materials for your print job are a fundamental part of the graphic design process; whether you are after a high quality feel, something with recycled content or a stock that is just great value for money – you will always get a choice of what will work best.
Brochure Design
Catalogue Design
Leaflet Design
Bespoke Stationery  
Magazine Design
Digital Printing
Specialist Products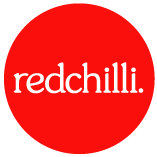 Meet.
Red Chilli Design Ltd
Media House
353 Halliwell Road
Greater Manchester
Bolton
BL1 8DF