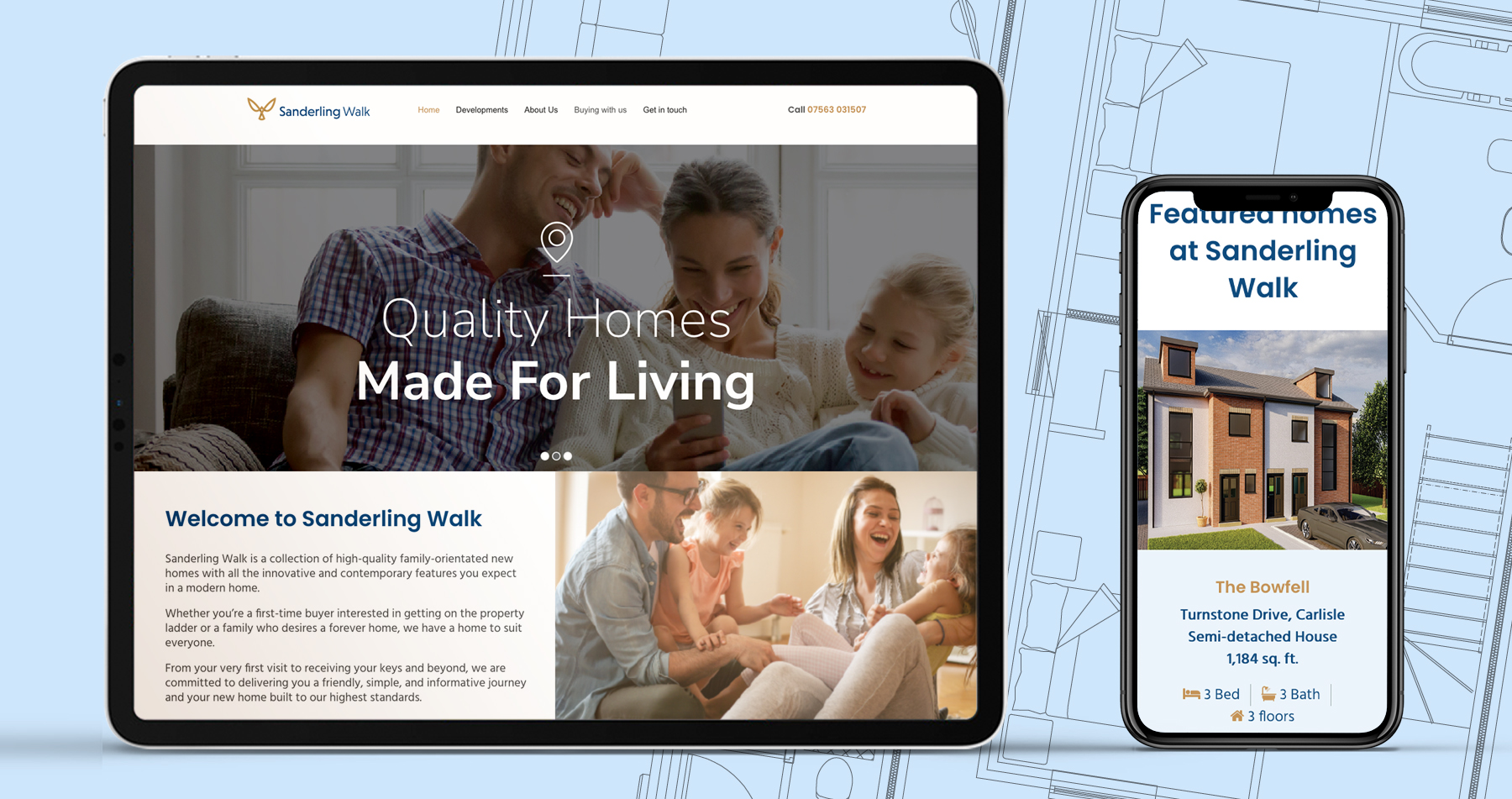 Sanderling Walk is a development of quality family homes situated near the city of Carlisle.
For the website front end we created a professional, friendly, clean and commercial looking website, focusing on the target audience - families. This was achieved by interspersing lifestyle photography with live development images.
Sanderling Walk is a fluid and dynamic website designed to provide quick and easy viewings of new property builds, optimised for the on the go lifestyle of todays young families.
The back end portal is designed for easy updates of pricing, house sales and reservations etc. Basically keeping the potential buyers informed and up to date at a moments notice.
This ambitious and rapidly growing house builder approached several agencies across Lancashire. They found Red Chilli to be the perfect match that mirrored their flexible approach to marketing. Additionaly being a Bolton based agency meant that face to face meetings and presentations were easy.