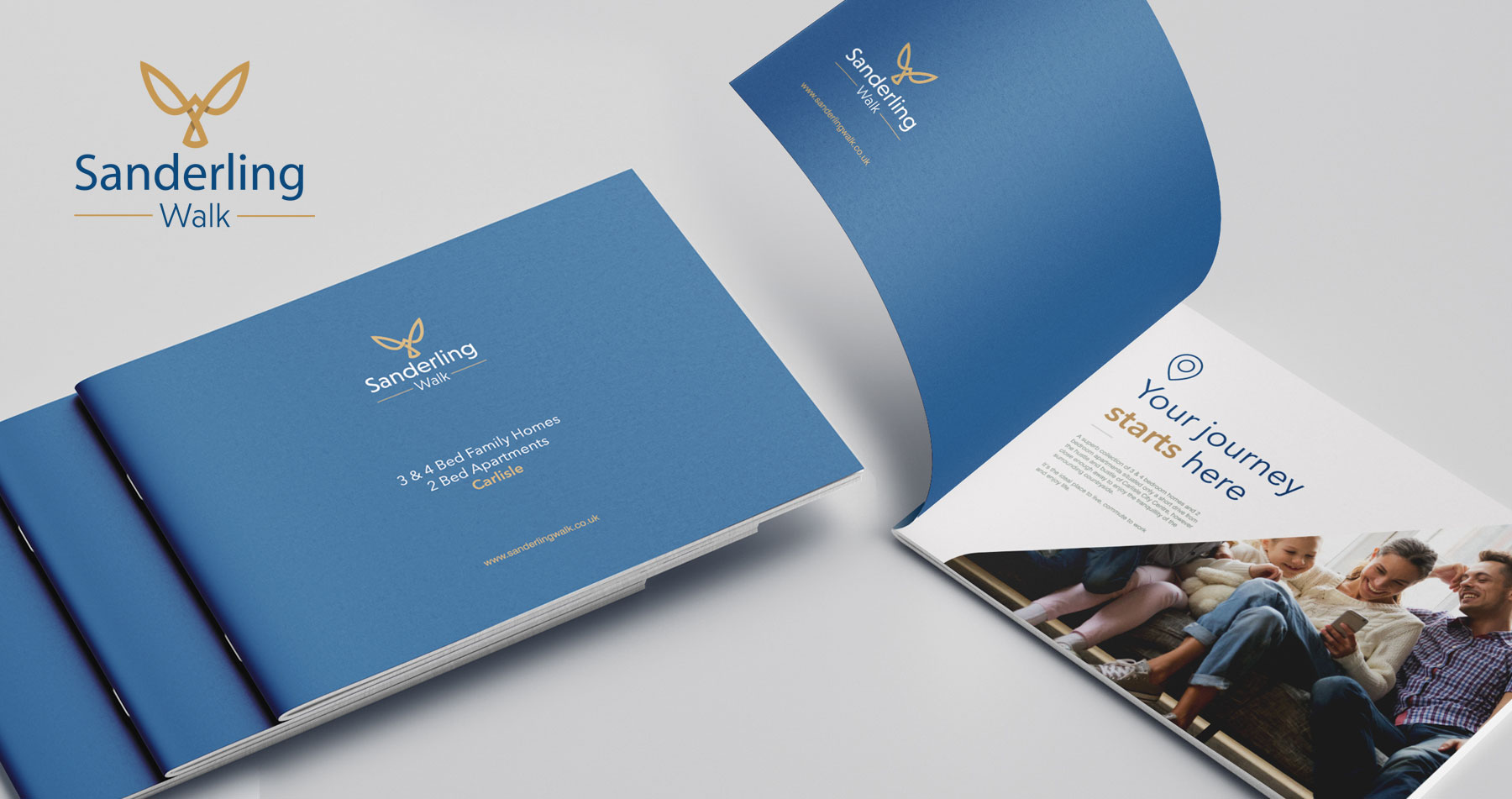 Sanderling Walk is a development of quality family homes situated near the city of Carlisle.
We produced this sleek and informative 20 page brochure showcasing the lifestyle benefits as well as the technical side of the house builds. All the elements came together to create a professional yet friendly look & feel. Friendly enough to engage with it's customers and professional to reflect the quality of the development projects.
This ambitious and rapidly growing house builder approached several agencies across Lancashire. They found Red Chilli to be the perfect match that mirrored their flexible approach to marketing. Additionaly being a Bolton based agency meant that face to face meetings and presentations were easy.