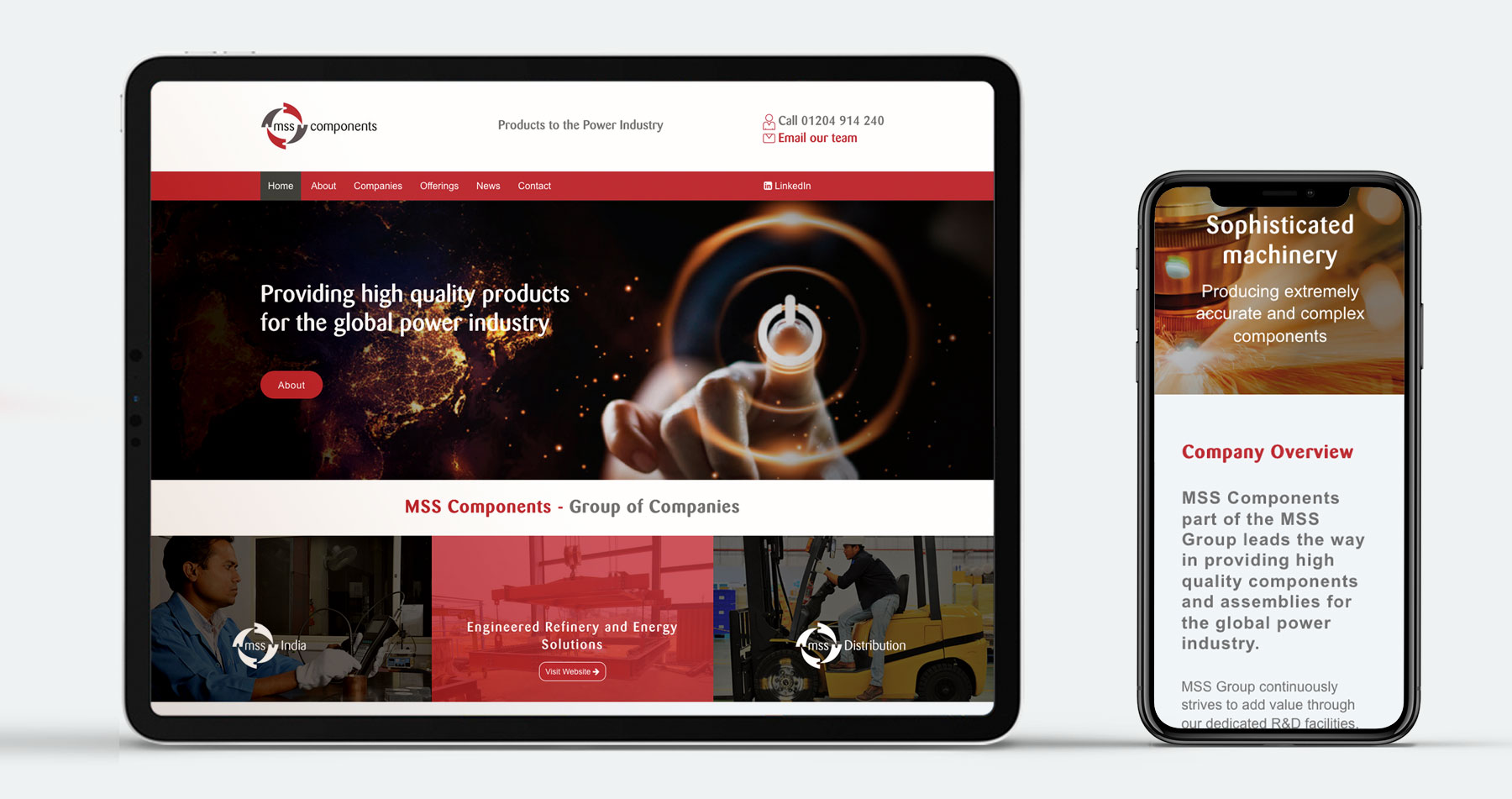 MSS Group are a leading provider of high quality components and assemblies for the global power industry, with state-of-the-art manufacturing facilities and a history dating back over 50 years.
MSS group worked with us to design and build their MSS Components website to a standard that reflects their status as a global leader in manufacturing and distribution. We also worked on the company literature, illustrating the company's commitment to sustainability, its employee's and their clients whilst bringing the branding in line with the website to offer a more cohesive experience for their customers.
Being local to each other meant that we were always on hand for a chat, both on the phone or in person to offer guidance and advice whenever it was needed.