The importance of hiring professional Web Development Services in Manchester
To help your business reach its full digital potential, and earn sales by converting more leads, it is important to work with an agency who have experience in all aspects of web development.
At Red Chilli, we always want to help grow your business in Manchester by taking an inclusive approach to web development. Our services include design, coding and creation of relevant content. Our goal is to develop high rankings in search engines while also creating a great experience for our website users.
From simple portfolio sites, through registration systems to full e-commerce sites, we design and build unique solutions to suit the indivisual needs of our clients.
E-commerce Solutions
We create successful online businesses by developing ecommerce solutions and shopping cart software for exisiting websites as part of our web development service in Manchester UK.
CMS
We use the Silverstripe and Wordpress Content Management Systems to allow clients to add and update content to their website with ease.
Email Marketing Solutions
We can design, create, send and track email campaigns that earn leads and present your local business as a brand.
Is your website mobile friendly?
We offer a mobile friendly website development service in Manchester, according to your needs.
Factors to consider while choosing the website design agency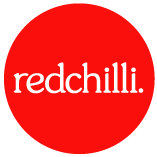 Meet.
Red Chilli Design Ltd
Media House
353 Halliwell Road
Greater Manchester
Bolton
BL1 8DF